Here at George Hughes & Son we strive to offer you the freshest selection of fresh fish on the net. We guarantee that our fish is the freshest you will find available online. We source all of our fish from our suppliers in Scotland, giving our customers the best range of fresh fish for the best possible price.

To ensure the rapid delivery of our fish, we use our Seabird Delivery System, this means that our fish is as fresh as possible and on time when you receive it.
Unlike other fishmongers, we deliver our fish 100% FRESH, not PRE-FROZEN
Want to know more? Check out our frequently asked questions or get in touch.Check out this video submitted by one of our happy customers – it really gives you a great idea of how fresh and how well delivered it is.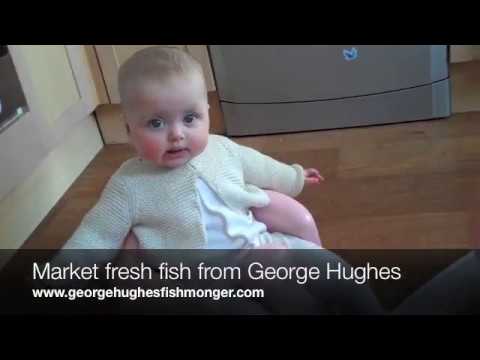 Still not sure? Here are a few examples of what previous customers say about us!
"The fish has been outstanding. Both in quality and taste. The tuna was amazing!

Love the way it is beautifully packed so we can put it straight into the freezer. Can't wait to order more."

"The fish is absolutely stunning we have enjoyed a piece of all them that you sent and the trout was outstanding.

Given that the fish I buy from you has a long journey to get to my home it is well worth the wait and ordering it from you. The fish is always fresher than anything I can get locally and unfortunately we are only served by supermarkets where we are."

"Very good quality fish and fast delivery service. It seems very difficult to get good quality fish even though I live by the sea."

"The shopping experience was an enjoyable one and the quality of the products was excellent."

"We have ordered a couple of times and love the products and service!"

"The fish was packed in individual portions, which is a nice touch and saves you time if you want to put it in the freezer. I find all in all 5* service from order to eating."